-More than just nutrition-
DO YOU EXPERIENCE ANY OF THE FOLLOWING?
- GUT ISSUES -
BLOATING, CONSTIPATION, OVERFULL, ACID REFLUX, GALLSTONES
- IMMUNE HEALTH -

SKIN CONDITIONS, LEAKY GUT, SICK OFTEN, LOW STRESS TOLLERANCE
- LOW ENERGY -
LOW IRON, THYROID, POOR HORMONE FUNCTION, ENERGY CRASHES 
- PHYSICAL HEALTH -
JOINT PAIN, REOCCURING INJURIES,  SHORTNESS OF BREATH
Creating a good physique is simple, but a good physique that is maintainable whilst having high energy levels, clear mental focus and concentration, reliable memory, great sleep and recovery, healthy libido, clear skin, consistent digestion and be free from symptoms and pain is what true health and performance encompass.

LARN MCSHANE- HOLISTIC HEALTH COACH
WHAT IS HEALTH? 
SINCE STUDYING NUTRITION AND DIETETICS IN THE USA AND BEING AT MY ALL TIME UNHEALTHIEST I SET OUT ON A MISSION TO FIND THE MISSING PIECES IN OUR HEALTH SYSTEM.
HEALTH IS MUCH MORE THAN JUST WHAT WE EAT AND DOING SOME EXERCISE.
HEALTH ENCOMPASSES ALL DIMENSIONS OF THE HUMAN EXISTENCE AND THEY ARE ALL EQUALLY AS IMPORTANT FOR OPTIMAL HEALTH AND VITALITY. MY GOAL IS TO HELP YOU UNDERSTAND THE HAPPENINGS IN YOUR BODY SO YOU CAN BE THE DRIVER OF YOUR OWN HEALTH
PSYCHOLOGICAL, EMOTIONAL, NEUROLOGICAL
MUSCULAR, CARDIOVASCULAR, DENTAL
ENDOCRINE, GASTRO-INTESTINAL, MICROBIAL
ENVIRONMENTAL, LYMPHATIC, GENETIC
NO SYSTEM IN THE BODY WORKS ALONE. #HEALTHISHOLISTIC
- TRANSFORMATIONS CAN BE PHYSICAL AND/OR MENTAL, BUT MOST IMPORTANTLY, HEALTHY! -
CLIENT WINS
Training with Larn has been one of the best eye-opening experiences to understand how my body works and to demystify many false common beliefs and ideals. Helping me to accept myself and acknowledge my own achievements.
Daniela / Nutrition and Personal Training
Sie weiss dich mit ihrer motivierenden Art, ihrem grossen Fachwissen, ihrem Humor und positiver Ausstrahlung zu bewegen, dein Leben umzukrempeln und langfristig zu ändern. Seit über drei Jahren bin und bleibe ich dran. Und dies nur dank Larn! Larn ist und bleibt für mich die Beste!
Sandra / Nutrition and Bootcamp
I had previously tried different weight loss strategies but failed. I felt lethargic and experienced shortness of breath after climbing stairs. I hadn't worked out for a while but Larn was able to meet me where I was at and gradually increased goals and intensity as I made progress.
S.E / Nutrition and Personal Training
Larn is an excellent teacher, she is very sympathetic and warm-hearted. Her lessons are never boring, she is very creative and offers playful exercises and a diverse workout. If possible, I'd love to join her classes several times a week. Larn, THANK YOU!!
Silvi / Bootcamp
GET IN CONTACT
EVERYONE IS DIFFERENT.
I WANT TO KNOW:
1) WHAT YOU NEED
2) HOW YOUR CURRENT HEALTH IS
3) HOW MUCH SUPPORT AND TIME WE NEED TOGETHER
4) YOUR LEVEL OF COMMITTMENT TO YOUR GOAL
CHOOSE YOUR PACKAGE
I OFFER A RANGE OF SERVICES WHICH ALL INCLUDE PERSONALIZED COACHING WITH EXTRA OPTIONS SUCH AS:
-BLOOD TEST ANALYSIS
-GENE ANALYSIS
-SUBJECTIVE AND OBJECTIVE HOLISTIC HEALTH ANALYSIS
-PERSONAL TRAINING
-FITNESS COACHING
CHANGE TAKES TIME
ALL MY COACHING SERVICES ARE A MINIMUM OF 3 MONTHS.
WHY?
I AM COMMITTED TO YOUR GOAL AND I NEED TO KNOW YOU ARE TOO.
LIFESTYLE CHANGE TAKES TIME AND EDUCATION IS KEY TO LONG TERM SUCCESS.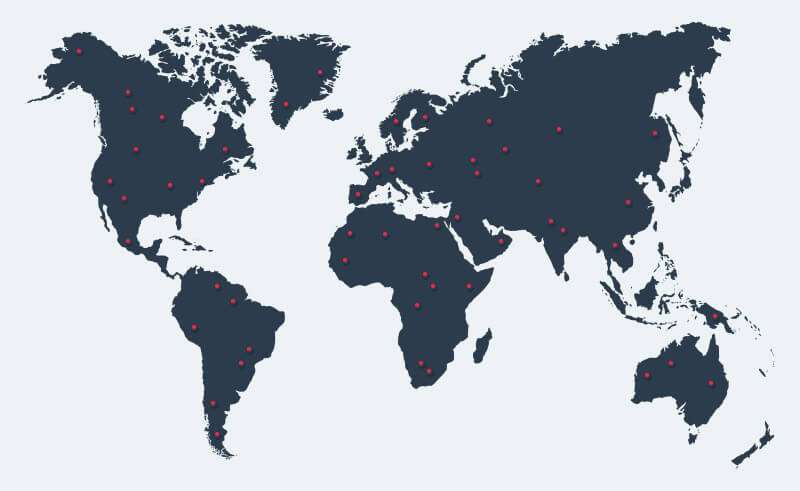 ONLINE COACHING OR FACE TO FACE IN THE GOLD COAST
No matter where you are located, I coach people from all around the world.  Weekly calls can be conducted over Zoom and WhatsApp. 
If you have questions, feel free to send me an email or book a complementary discovery call to ask anything you would like to know.
- BLOG POSTS -
FOOD, NUTRITION, HEALTH
I really love finding new healthy products with nutrient dense ingredients or kitchen appliances that make foods taste great. I.
About this event
Ready to feel 
Great again!