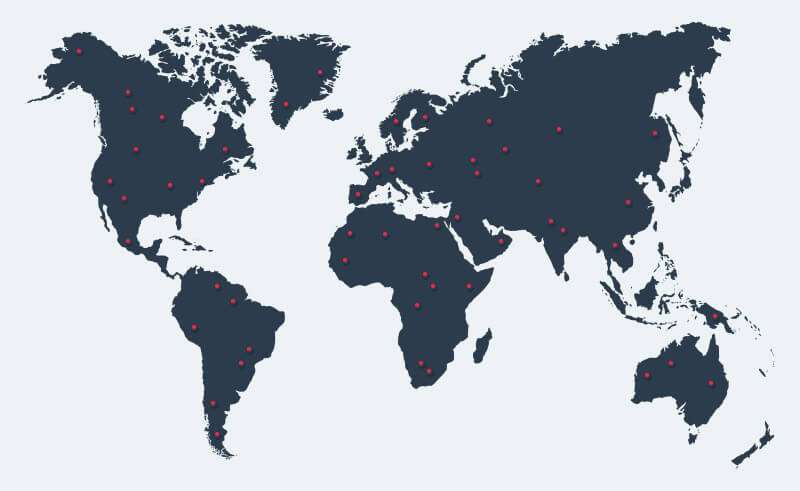 THE NEW ERA OF HEALTH
The current approach to health care only takes place once the damage is done, pain is present or markers finally fall out of the 'normal' range. Changing our view from disease management to health optimisation will take us to a new era of health.
THE CURRENT MODEL IS NOT WORKING
PEOPLE HAVE HEART DISEASE
9 MILLION DEATHS WERE CAUSED BY CVD WITH GLOBAL PREVALENCE RISING
AMERICANS LIVE WITH AUTOIMMUNE DISEASES
OVER 100 KNOWN AUTOIMMUNE DISEASES WITH THE NUMBER OF CASES INCREASING 16% A YEAR
ARE OBESE AND OBESITY HAS TRIPPLED
SINCE 1975. IN 2016 MORE THAN 1.9 BILLION ADULTS WERE OVERWEIGHT
1 IN 2 MEN HAVE ERRECTILE DYSFUNCTION
1 IN 10 WOMEN HAVE PCOS AND ENDOMETRIOSIS
3 IN 4 WOMEN EXPERIENCE PMS
THIS IS NOT NORMAL
The majority of health care treatments are not curing the issue. The industry is more focused on disease management, rather than disease elimination.
"DISEASE IS NOT A DRUG DEFICIENCY"
Pattern recognition, preemptive assessments, follow-ups and patient care, habit change and education is the way forwards.
Experience multi-dimensional coaching
My coaching encompasses all aspects of being human.
Nutrition, mindset, holistic health, mobility, body composition, lifestyle, habits, emotions, stress, strength and conditioning.
The ultimate goal being to create equilibrium in all the aforementioned areas with addressing stressors and health hand-breaks as the foundation.  
ALL INCLUSIVE ONLINE HEALTH & FITNESS COACHING
All inclusive is as the name describes- everything you need to reach a new level of health and fitness.
If your goal is weight loss, muscle gain, improve gut health or hormone function, address your blood work or gene test- we will start at your current level and continue on a learning and self improvement pathway to your goal.
This option is best for you if:
-You work best with clear guidance or ongoing support.
-You have multiple goals, and are willing to do whatever it takes to achieve them in the most effective way possible.
-You have tried coaching services in the past and been unsuccessful in achieving your goals.
This program is a minimum of 4 months as as success and health results takes time. Good habits are built by analysing your lifestyle, mindset, stressors and continually putting good practices into place with a good support network. This is why I only work with people truly ready to commit to their goals who are ready and open to making changes.
4000AUD
Multi-dimensional personalised health guide

Weekly bio feedback check-ins

Personalised training plan and regular updates based on your goals

First 4 months payable upfront
Weekly education and goals
%
Chance of reaching your goal
%
FREQUENTLY ASKED QUESTIONS
If you have any more questions, just send me an email or send me a DM on Instagram. I look forward to hearing from you!